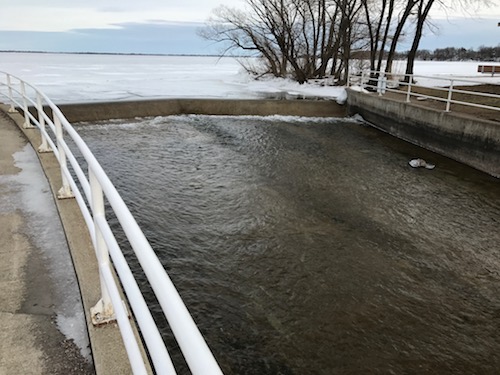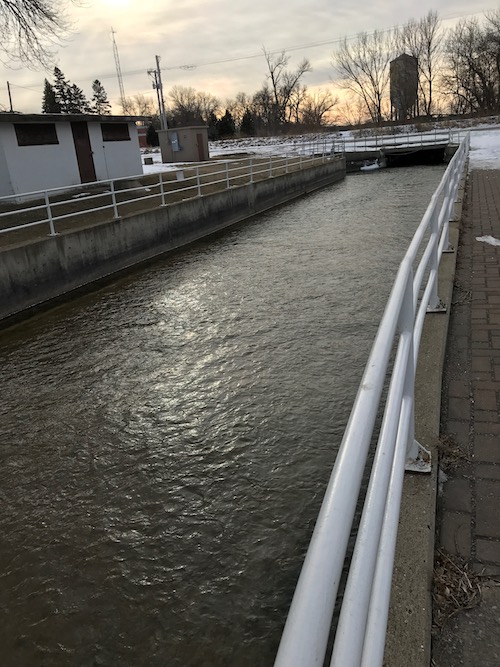 Spillway
Looking for some entertainment with the kids on a nice summer weekend, come check out the Spillway. The Spillway connects Big Spirit Lake to East Lake Okoboji allowing overflow water to move from Big Spirit Lake to the chain of lakes. This helps keep water levels under control on Big Spirit.
Depending on the time of year you visit, you may see hundreds, if not thousands of fish, mostly carp swimming upstream, it's a neat site to see.
While you are here, you can launch your boat for a day on the lake, or you can visit Orleans Beach next door. Or you can grab lunch at the Spillway Drive In.