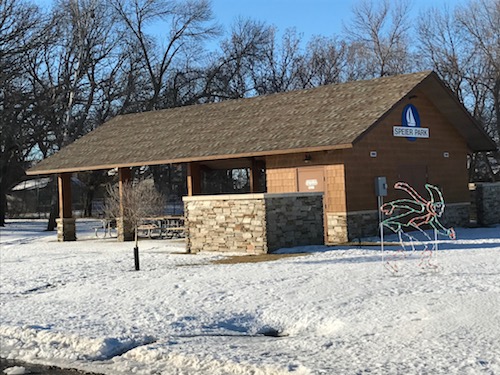 Speier Park of Okoboji
Located at the corner of Lakeshore Drive and Sanborn Ave in Okoboji and across the road from the airport, this is a very family friendly park with lots to offer.
Tennis courts and a basketball court are available. Also, one can use the very nice and newer shelter to entertain a family outing. The kids will have plenty to do at the play ground as well, with slides, swings, tether ball, monkey bars and more. Also, pets are allowed if kept on a leash.
Also, the kids can enjoy watching airplanes land and take off with the Spirit Lake Municipal Airport runway directly across the street.
Open til 10:30 p.m.