About Okoboji Property Group
Real estate careers have been and will continue to be an overwhelmingly competitive field.  We find the Great Lakes Region of Iowa to be no different.  In fact, it may be just that much more competitive due to the expansive variety of home prices.  It seems over the last decade society has seen a drastic change in technology and we find the real estate industry, in particular, has been greatly effected by such enhancements.  Both buyers and sellers have access to information and resources they would not have otherwise 20 years ago.  Thus, it is important to stay ahead of the trends and stay abreast the leaders in the real estate industry.  In conducting research, we have discovered the future of real estate is trending towards the formation of teams.  Therefore in the spring of 2016, Greg Sheeler, Liz Sandy and Matt Lippon began the development of what we consider to be a forward thinking, strategic and beneficial partnership.  We are pleased to announce The Okoboji Property Group at Re/Max Lakes Realty. 
In discussions with several different teams throughout the Midwest, we researched a variety of approaches and concepts which are used in a team concept.  Many and most teams operate with a team leader directing and coordinating "worker bee" sales associates to help produce toward one large production goal.  This was not the goal of Okoboji Property Group and we had little interest in running a team as such.  We wanted a more united front with equal benefits.

We have developed an equal team structure, whereby each member still manages their own client base, no different than before.  However, having a team structure provides us all opportunities of branding, marketing and support that many individual agents are missing when operating individually. 
Joining together in Okoboji Property Group offers our clientele almost 20 years of combined real estate experience in the area.  We each bring a significant profile history of both listing and sale transactions.  We are particularly fortunate that RE/MAX Lakes Realty and RE/MAX International are strong supporters of individual branding for both ourselves and our team.  We are strong supporters and advocates of the RE/MAX system and believe their branding will only heighten our clientele's exposure in marketing.  We are excited to be a part of such a strong and experienced team, and look forward to offering a real estate selling and/or buying experience that is second to none. 
Introducing the Okoboji Property Group at Re/Max Lakes Realty.
Liz Sandy

The service industry is where my professional career began. I started working in restuaurants at the age of 15 where I quickly learned service and helping others was something I loved. I went to school for Hotel, Restaurant & Institution Management at Iowa State University and graduated with honors with Bachelor of Science in '08.  I worked at the Hyatt Regency Minneapolis in catering sales, both selling and planning weddings, galas & conventions after school and moved to the lakes area in 2010. I have since been selling real estate in the lakes area for the past 5 years.  
I understand what it means to assist a buyer and seller from start to finish. Service is what I know and what I do best. No detail should be overlooked in selling or buying your home. As a full time Realtor with RE/MAX Lakes Realty, I guarantee I will exceed your expectations.
When I am not busy at work, I enjoy spending time with my family, teaching group fitness classes at the YMCA, cooking, boating and traveling.
Contact me today to begin the process of selling or buying your home. Regardless of your needs, I will provide the service you deserve.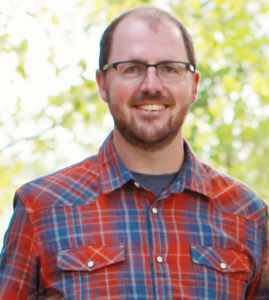 I have called this area home for my entire life, I grew up and went to school in Spirit Lake and moved back to Okoboji after college.  I am a 2003 graduate of the University of Iowa with a degree in finance.  Before starting at RE/MAX, I worked at a local bank in several different areas of banking, this experience has become helpful to my real estate clients.
In 2006 I joined RE/MAX, essentially joining the family business with my parents and sister who taught me the business.  I am the only remaining Lippon team member actively selling real estate.  In 2014 I obtained my brokers license and I am licensed in Iowa and Minnesota.  I received Hall of Fame status from RE/MAX for my production over the years.
I am married with three daughters.  Outside of work I like to spend time with my kids and also enjoy golfing, fishing, hunting and following my favorite sports teams.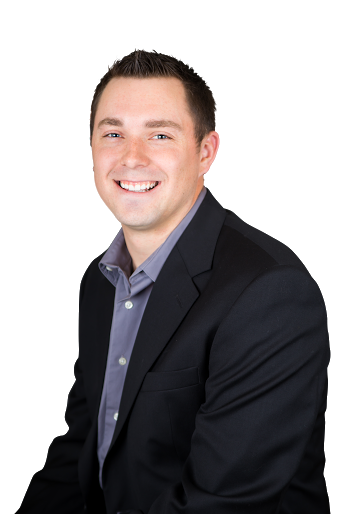 Since I was young, I have been driven to make a name for myself. I started my own lawn care business as a teenager, and have only expanded my entrepreneurial and customer service skills from there.

After graduating from Minnesota State University in Mankato with a Bachelor's degree in Finance, and a minor in Marketing and Business administration, I began a career as a financial advisor. I have a sincere passion for sales and marketing, which is what drew me to real estate sales
I joined RE/MAX Lakes Realty in 2015 and bring with me an incredible amount of business experience and knowledge of the market. I am a family man at heart. I spend my free time with my  wife Sabrina, and son, Leo, and I also enjoy the outdoors, namely playing golf, fishing, and hunting.
I fully understand and appreciate how important customer service is, especially in the real estate industry. I strive to provide high quality customer service, along with new and innovative marketing concepts, allowing my clients realty dreams to become reality.